NEW YORK–(BUSINESS WIRE)–Synchrony (NYSE:SYF), a premier consumer financial services company, will host a new experience using augmented reality (AR), inspired by Columbia Pictures and Sony Pictures Animation's Spider-Man™: Into the Spider-Verse.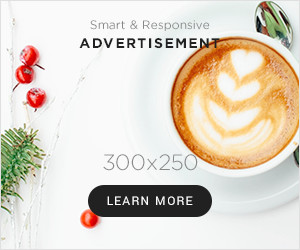 In the Synchrony x Spider-Man™: Into the Spider-Verse Instant Win Game, visitors can immerse themselves in a spiderweb installation and transform into members of the Spider-Verse by taking on the web-spinning abilities of Spider-Man through a mobile browser-based experience. Guests can fire virtual webs to find 'money bags' stashed by villains and earn chances to win $1,000 [1].
This free one-day event opens to the public on Wednesday, December 12th from 12–8 p.m. ET at 26 Bridge Street, Brooklyn, NY, inspired by where Spider-Man grew up.
Starting Wednesday, consumers can also engage with the Spider-Verse online through a 360-degree interactive social experience in the Synchrony x Spider-Man™: Into the Spider-Verse Sweepstakes where eight winners will be selected to win $1,000 [1].
"This immersive event in collaboration with Sony Pictures gives visitors the opportunity to experience technology, entertainment, and digital banking all in one," said Sue Davis-Gillis, SVP and General Manager, Synchrony Bank. "In this era of digital banking, we're introducing new hands-on experiences to interact with our customers."
"One of the themes of Spider-Man™: Into the Spider-Verse is that anyone can wear the mask: we all have the hero inside of us," said Stephanie Cohen, SVP, Domestic Promotions for Sony Pictures Entertainment's Motion Picture Group. "Synchrony has taken that to heart by giving moviegoers and Spider-Man fans the chance to experience the Spider-Verse and try out Spidey's web-slinging skills for themselves – and win some terrific prizes while they're at it."
Synchrony continues to expand its digital banking experiences and services to create new, interactive ways to engage with customers. Synchrony Bank provides consumer banking products and services through a digital first strategy. Since its launch six years ago, the bank has grown its retail bank deposits to nearly $50 billion.
Synchrony has collaborated with Sony Pictures for more than two years to help consumers "Save like a Hero" with activations that tap into new audiences. For Spider-Man™: Into the Spider-Verse, Synchrony is making its largest single charitable donation to date, supporting the film's mission: "Inspire young people to be heroes. Inspire grown-ups to help them do it."
Synchrony is a strong supporter of empowerment and inspiring everyday heroes. In conjunction with the film's launch and the Brooklyn activation, Synchrony will donate $250,000 to buildOn. buildOn empowers youth from America's toughest neighborhoods to explore the challenges facing their communities and take action to address these issues through service – including helping the homeless, seniors and children in their communities.
Spider-Man™: Into the Spider-Verse makes its way into theaters nationwide on December 14th.