November 8, 2018 – Montréal: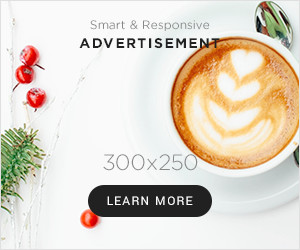 Earnings(1) up 48% year over year to $271M on $3.6B revenues
Free cash flow usage(2) improved by $125M, 25% year over year
~$900M net proceeds expected mainly from the sale of non-core assets: Q Series program and Business Aircraft's flight and technical training activities(3)
Global 7500(4) certified by Transport Canada and the FAA; on track for entry into service before year end
Enterprise-wide productivity initiatives launched, expected to generate $250M in annual recurring savings by 2021(3)
2018 guidance(3) updated: Revenues ~$16.5B; EBIT(1) ~$1B; and free cash flow(2) breakeven ±$150M, including net proceeds from Downsview sale
2019 guidance(3) provided: Revenues targeted to grow by ~10%; EBIT(1) targeted to increase by ~20% with improved cash generation
Bombardier (TSX: BBD.B) today reported its third quarter 2018 results marked by strong earnings growth. The Company also announced a number of strategic actions, including the launch of an enterprise-wide productivity program. This program is expected to generate annual savings of $250 million at full run rate, which we expect by 2021. Bombardier reached definitive agreements for the sale of non-core assets and the monetization of royalties, which is expected to generate approximately $900 million in net proceeds, increasing financial flexibility as the Company approaches the final – deleveraging – phase of its turnaround plan. Other highlights in the quarter include the certification of the Global 7500 business jet, paving the way for the aircraft's entry into service in December 2018, and marking the end of the Company's heavy investment cycle.
"With our heavy investment cycle now completed, we continue to make solid progress executing our turnaround plan," said Alain Bellemare, President and Chief Executive Officer, Bombardier Inc. "With today's announcements we have set in motion the next round of actions necessary to unleash the full potential of the Bombardier portfolio. During the earnings and cash flow building phase of our turnaround, we will continue to be proactive in focusing and streamlining the organization, and disciplined in the allocation of capital. I am very proud of what we have accomplished, and very excited about our future."
Streamlining the Organization: Bombardier also launched a new enterprise-wide productivity program to further streamline, lean out and simplify the Company. The initiative includes two actions. First, with the heavy aerospace investment phase successfully completed, Bombardier will right-size and redeploy its central aerospace engineering team. Key engineering team members will be redeployed to the business segments, with the largest group moving to Business Aircraft, to ensure they have all the necessary capabilities for future business jet development programs.
Bombardier will also establish a new Advanced Technologies Office (ATO), which will be led by François Caza, who has been appointed Bombardier's Chief Technology Officer. The ATO will focus on systems design and engineering, including applying experience from Bombardier's aerospace programs to its rail transportation business.
In addition to right-sizing and redeploying central engineering, Bombardier has launched a company-wide restructuring initiative focused on optimizing production and management processes, flattening management structures and further reducing indirect costs.
Collectively, these actions will result in a reduction of approximately 5,000 positions across the organization over the next 12 to 18 months, leading to annualized savings of approximately $250 million at full run rate, which we expect by 2021. Bombardier anticipates recording a restructuring charge in 2019 of approximately the same amount as special items.(3)
In parallel, the Company continued to strengthen its leadership team, with the appointment of Sam Abdelmalek as Chief Transformation and Supply Chain Officer in October. Bombardier also announced today that Danny Di Perna has been appointed President, Aerostructures and Engineering Services (BAES), effective immediately. Michael Ryan will assume the role of Chief Operating Officer for BAES. Together, they will focus on accelerating productivity, achieving world-class financial and operational performance, and delivering on the Company's growth potential.