Unique initiative to improve fire safety in Bengaluru Apartments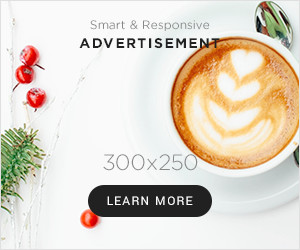 Bengaluru: The 17 dead in the recent Karol Bagh fire in New Delhi are still being mourned. Families of victims who perished in Mumbai's Kamala Mills fire are still grappling with the loss of their loved ones. So is every family that has lost one or more of its members to fires, that were avoidable.
This February 23rd marks nine years since fire ripped through the Carlton Towers on Old Airport Road in Bengaluru, which claimed nine precious lives.
As part of the ninth anniversary of the Carlton fire incident, Beyond Carlton – India's first citizen-led fire safety community, born out of the Carlton fire tragedy – in association with Bangalore Apartments' Federation (BAF), Citizen Matters, Jain (Deemed-to-be-University) and When-It-Strikes, has embarked on a campaign to offer Free Fire-Risk Assessment for Bengaluru Apartments.
"At Beyond Carlton, we understand the damage, trauma and anxiety that these mishaps cause. Having been born out of a fire tragedy ourselves, it has been our purpose to ensure other families do not suffer due to ignorance and lack of awareness and non-compliance to fire safety," says Uday Vijayan, Founder of Beyond Carlton.
Memorial Lecture: "Our Cities on Fire"
Taking one more step in this direction, Beyond Carlton, every year, invites experts who have worked on urban issues, such as city planning, fire safety, policy or legislation, to share their thoughts and educate people on how citizens can make their cities and towns more liveable and safer, especially in the context of fire accidents.
This year, Dr. A Ravindra, former Chief Secretary, Government of Karnataka, will deliver the Beyond Carlton Memorial Lecture on 'Our Cities on Fire'.
Further, as a part of its annual programme, Beyond Carlton also honours Fire Champions who endure great risk during fire accidents in order to save many lives. This year, 20-year-old Siddrameshwar Humanabade, a delivery-boy at Swiggy, who rushed to the site of a hospital fire in Marol, Mumbai and managed to save 10 people on the fateful day of December 18, 2018, will be honoured during the event.
Beyond Carlton also recognises and honours unsung firemen of the Karnataka Fire and Emergency Services every year.
Date: Saturday, 23rd February 2019
Venue: The Karnataka Fire & Emergency Services Headquarters,
Conference Hall, No.1, Annaswamy Mudaliar Road,
Opp. Ulsoor Lake, Bangalore – 560 042.
Time: 6.00pm