CNG operated buses will be launched on green corridors soon
21 DEC 2018 4:36PM by PIB New Delhi:
Minister of Petroleum and Natural Gas & Skill development and Entrepreneurship , Dharmendra Pradhan today launched various Digital Customer initiatives of Indraprastha Gas Limited (IGL) here today. These included CNG Queue Management System (QMS) and Social CRM.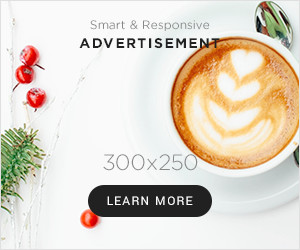 Talking about the country's commitment at COP-21 to reduce the pollution levels,Pradhan announced that Green corridors will soon be unveiled. He said that by February next year, CNG buses using Type-IV cylinders will be running between Delhi-Chandigarh, Delhi-Agra, Delhi- Haridwar,and Delhi-Jaipur. He also talked about various initiatives to promote the production and use of Gas, including Ethanol blending, Bio-CNG etc which will improve country's self-dependence, reduce import bill and clean environment.
Congratulating the IGL for its initiatives, Pradhan said that the company had provided just 4.5 lakh PNG connections till 2014 since its inception, but since then, the growth has been really fast, and the magical figure of 1 million connection has been achieved in just over four and half years. He said the waiting time for PNG connections has drastically come down to an average of just one week, and people of NCR can now enjoy the clean, convenient and affordable fuel. He said that this shows the sensitivity, responsiveness and sincerity of the company in rising to the demand, and it epitomizes the "Minimum Government, Maximum Governance'.
Lauding the initiatives of IGL in introducing QMS, Shri Pradhan said that it would tackle the problem of long queues at CNG stations, save time and check the wastage of fuel for waiting vehicles. This will improve the quality of life and enhance income of the vehicle drivers using CNG as fuel. He also congratulated the PNGRB for making a big leap by opening up the City Gas Distribution network in the country that would help almost 400 districts of the country to have piped gas supply. Shri Pradhan said that Rs 70,000 Crore is being invested in the CGD network in the country. He said that the Government has given top priority to providing gas supply to domestic sector and it was one of the first decision taken by the Government to provide domestic gas at the domestic price and not the imported price. He said that there are 1500 CNG stations in the country, including 450 in Delhi. The number of CNG stations in next 4-5 years is likely to go up to 10,000, he added.
The CNG Queue Management System through "OORJA" mobile application would provide information regarding the average waiting time at the CNG station and also alternative nearby CNG Station to the customers. The customers would know the waiting time for three broad categories i.e. Buses, Cars and Autos. They will also be able to see CNG Station nearby and the waiting time for three categories of vehicles. This application would be available through invitation initially for ten days and would be available for download from 1st Jan. 2019.
The Technology platform—Social CRM will address customer queries, complaints, service requests, grievances on various social media platforms, such as facebook, twitter and Instagram. This can be used to effectively view and monitor the grievance redressal process by using the sentiment analysis.
IGL also marked the crossing of one million domestic PNG customers in its areas of operation i.e. Delhi, Noida, Greater Noida, Ghaziabad and Rewari. The company felicitated the one millionth customer and others, and also certain auto drivers selected through lucky draw process. The winners IGL smart card scheme for CNG customers were also felicitated on the occasion.