DDFC and SRP Group sign MoU and launch design competition for homeware and jewellery designers in the MENA-region with combined prizes worth AED300,000
DUBAI, United Arab Emirates-Monday 26 November 2018 [ AETOS Wire ]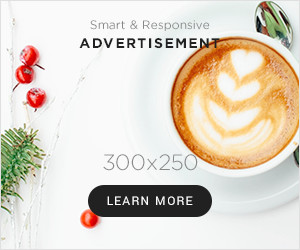 The Dubai Design & Fashion Council (DDFC), established by The Government of Dubai to raise the profile of Dubai as a regional and global destination for design, and SRP Group, a Chinese company specialised in licensing products and cross-border trading, have signed a Memorandum of Understanding (MoU) to strengthen and cultivate Dubai's design industry as part of China's Belt and Road Initiative.
The signing is line with the recent announcement of China taking the number one position of Dubai's trading partners with traded goods exceeding the AED965 billion mark. The recent visit of the Chinese President Xi Jinping to the UAE further emphasises China's growing importance in the development of key sectors across the UAE and wider MENA-region, including the local design sector.
As part of the collaboration, the partners have launched the MENA-wide Silk Road Design Competition, with proposals being accepted until January 15th. The organisers are calling on design students and professional designers to submit their innovative homeware and jewellery design projects, offering the chance of winning cash prizes of up to AED60,000 per entrant.
Commenting on the partnership, Jazia Al Dhanhani, Chief Executive Officer of DDFC, said "Creative industries are playing and increasingly prominent role in the cultural and economic development of Dubai and the wider region. Fostering creative talent within this sector forms a fundamental pillar for economic competitiveness, innovative thinking and community enrichment, and is considered a key catalyst for the development of Dubai's economy."
She continued: "Our latest partnership with SRP Group is a testimony to our commitment to develop the local design industries, while building bridges with our trading partners from China. The MoU signing and the launch of the Silk Road Design Competition is a first step in what we hope is the beginning of a fruitful and long-lasting relationship."
Xu Jie, the Chairman of SRP Group, commented, "Dubai has developed into a regional hub, serving as an important destination for China's Belt and Road Initiative. Over the past years, China has continued to invest into strategically important sectors of the UAE. The newly launched Silk Road Design Competition further underpins those developments by encouraging young and creative designers from the region to design homeware and jewellery products for the regional and Chinese markets.
He added: "We believe that this is an excellent opportunity for the local design industry to work with a Chinese company and to create culturally rich designs that are unique to the market, while further deepening our mutual understanding of each other's art and culture."
The competition will feature two design categories divided into homeware and jewellery. Each category offering a grand prize of AED60,000 for first-place, AED30,000 for second place of up to two winners and AED10,000 for third place going to three entrants.
The selection process will be headed by leading design experts invited by DDFC and SRP Group.