SANTO DOMINGO, DOMINICAN REPUBLIC, Nov. 08, 2018 (GLOBE NEWSWIRE) — Dominican Republic is the capital of couture in the Caribbean, with a burgeoning fashion scene that's home to sought-after designers who have dressed some of the world's biggest celebrities. The country's sartorial roots can be traced back to Oscar de la Renta, the iconic Dominican born designer whose romantic pieces were a staple on red carpets and in the closets of stars including Sarah Jessica Parker, Penèlope Cruz and Jacqueline Kennedy Onassis.
Today we have a new generation of Dominican-born designers forging their own paths to greatness and making their mark on fashion across the worlds, some of which along with other aspiring designers from around the globe flock to the island to attend the Altos de Chavón School of Design in La Romana and Santo Domingo. The school is affiliated with the Parsons School of Design in New York and was named one of the top 13 design schools in the world by V Magazine.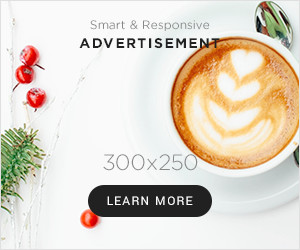 "Fashion is an extension of our rich artistic culture in Dominican Republic, and we are proud to be home to some of the most renowned designers in the world," said Magaly Toribio, Marketing Advisor for the Dominican Republic Ministry of Tourism. "From haute couture and iconic gowns to more glamorous pieces and contemporary ready-to-wear, Dominican designers have made the country an epicenter for innovation in the fashion industry."
This past weekend the Dominican Republic Ministry of Tourism hosted the first annual InModaRD fashion show in Miami to promote some of the country's most celebrated designers. On Friday, Nov. 2, more than 300 fashion reporters, buyers and celebrities attended the event at the Moore Building in the Miami Fashion District to get first look at a spring / summer collections of the country's up-and-coming designers.
The fashion show shined a spotlight on iconic and contemporary Dominican designers:
Giannina Azar is one of the hottest fashion designers today. Her flamboyant designs are beloved by Jennifer Lopez, who recently performed at the Latin Billboard Awards in Las Vegas donning a jaw-dropping, one-of-a-kind gold ensemble and headpiece created by Azar. The Dominican designer has also dressed stars including Gwen Stefani and Thalía.
Jenny Polanco is revered for her pieces that exude elegant simplicity with a Dominican twist. Polanco's clothing and jewelry often feature unique accents of amber, larimar and coral, incorporating materials from her home country into her couture and ready-to-wear designs. In a career spanning nearly 40 years, Polanco has made a name for herself as one of the country's greatest visionaries in fashion.
Leonel Lirio has dressed Dominican Republic's biggest stars, bringing his distinct creative vision to the country's fashion scene. His designs embrace femininity, color and intricate details, with a signature touch of whimsy. Lirio's work has been featured in the annual Dominicana Moda fashion event, an annual fashion event that raises funds for many art-focused non-profits, as well as San Juan Fashion and Punta Cana Fashion Week.
Arcadio Díaz is the undisputed "King of the Guayabera Shirt." He is known for bringing the laid-back style to prominence not only for men but also for women in children. Díaz has dressed celebrities including Emilio Estefan, Jr. and Sammy Sosa, and his collection features unique twists on the traditional guayabera shirt for men and women alike.
Isabel Reynoso has made it her life's work to promote Dominican designers. Reynoso is the president of the country's Instituto de la Moda (Fashion Institute), and she's also a designer herself. Reynoso's career features a long list of varied accomplishments, including a clothing line for pregnant women and a workwear line.