Plan an unforgettable girls' getaway in a Caribbean country renowned for its plush accommodations, authentic cultural experiences and world-class beaches
SANTO DOMINGO, DOMINICAN REPUBLIC, Nov. 28, 2018 (GLOBE NEWSWIRE) — Whether you're planning a bachelorette bash or a winter escape with your closest friends, Dominican Republic is an idyllic destination for an unforgettable girlfriends getaway.
Access is key in Dominican Republic: While a three-and-a-half-hour flight, or six-hour, from many U.S. cities is all that separates U.S. residents from Dominican Republic, meeting up is truly a breeze. And once you arrive, the only challenge is deciding how to spend each day of your paradisiacal getaway.
"High-end lodging, fine dining, unique cultural experiences and, above all, our warm and hospitable people make Dominican Republic the premier Caribbean destination for a girls' getaway," said Magaly Toribio, Marketing Advisor for the Dominican Republic Ministry of Tourism. "Whether looking for an adrenaline-filled adventure, holistic and healthy living retreat or a luxurious and relaxing getaway, Dominican Republic offers something for every interest."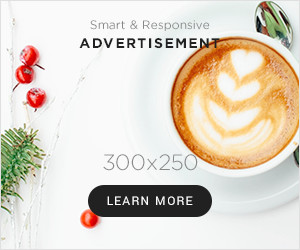 Whether the girls are coming together in search of spa luxury, R&R on the beach or a rich new cultural experience, Dominican Republic has it all.
Pamper Yourselves in Punta Cana :Located on the country's eastern tip, Punta Cana is home to both opulent, sprawling resorts and high-end, intimate boutique hotels. The abundance of accommodations makes it easy to zero in on what matters most to your group. For a secluded retreat with the girls, rent your own private villa or stay in a boutique hotel. Many boutique properties make it easy to take your self-care to the next level—think yoga on the beach, a healthy cooking class or a day full of organic spa treatments. After a soothing spa appointment or an energizing workout, take advantage of the abundant fine dining options; Dominican Republic was recently named the Gastronomic Culture Capital of the Caribbean by the Ibero-American Academy of Gastronomy.
At the region's all-inclusive resorts, leave your worries behind after checking into your rooms. Let the resort handle the food and drinks while you and the girls lounge together poolside or dance the night away at the on-site clubs and discos. For a sun-soaked day trip, book a private catamaran trip to nearby islands of Saona or Catalina for a day full of swimming, snorkeling, sunbathing and memory-making.
Bond Over the Local Culture in Santo Domingo: Sato Domingo is the capital city of Dominican Republic, and it's the perfect setting for your group to get to know the local culture: In 2018, the capital was named one of the friendliest cities in the world by Condé Nast Traveler. Here visitors can find art galleries featuring unique local artists of various mediums, along with one-of-a-kind shops featuring fashions, jewelry, accessories, home décor and more from local designers.
The story of Santo Domingo starts in its Colonial City, a centuries-old UNESCO World Heritage Site that dates back to the era of Christopher Columbus. Tour the Colonial City's cobblestone streets and plazas by foot or by trolley, and soak in the city's charm as you take in the sights of the first cathedral in the new world and the first paved street in the Americas. Santo Domingo also has a modern, cosmopolitan side to explore, featuring innovative fusion cuisine and name-brand shopping.
Gather the girls and stroll the picturesque Malecon boardwalk or explore the idyllic parks and plazas, both prime locations to meet and interact with the locals, enjoy live music or indulge in treats and eats.
Find Beachside Bliss in Juan Dolio: Located just east of Santo Domingo, Juan Dolio is a beach town popular among locals and tourists alike. This tranquil, tropical escape is home to pristine white-sand beaches and high-end residential communities and vacation homes. A smattering of resorts and boutique hotels also offer luxurious lodging options, whether you're booking separate rooms or shared suites for the girls.
Juan Dolio is also a stone's throw from entertainment and culture in La Romana, a hotspot for A-listers like Rihanna and Jennifer Lopez. Plan a day trip to Altos de Chavón, a breathtaking replica of a 16th-century European village set high in the cliffs overlooking the Chavón River. The village is home to boutiques, museums and some of the country's most Instagram-worthy panoramic views—the perfect backdrop for a group photo to commemorate your girls' trip in Dominican Republic.
Thrill-Seekers Escape: Those craving a little adventure on their next get away need to look no further than the country's north coast. Long known as a mecca for surfers and kitesurfers, this area makes for the perfect place to add a little excitement into a tropical vacation. The world's most skillful kitesurfers flock to Kite Beach in Cabarete, along with beginners looking try their hand at the extreme sport.
Novice surfers and stand-up paddle boarders (SUP) can book lessons on the north coast in Playa Encuentro and train with award-winning instructors, or head further east to Playa Bonita in Samaná.
Adventure on the land with a trip to 27 Waterfalls of Damajagua. Nestled behind the Northern Corridor mountain range, this "natural waterpark", is a must-visit for those looking to experience the thrills and beauty Dominican Republic has to offer. Following a moderate one-mile hike, the trees open and guests arrive at the top of the first waterfall, revealing a crystal-clear natural water slide spilling into the Damajagua River. Slide, jump and swim through a series of smooth rock formations that have been carved out over centuries of water passing through.