ION's Annual Holiday Movie Lineup Kicks off its 10th Season on November 25 with New Premieres and Returning Favorites after Record Viewership in 2017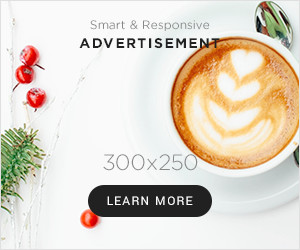 This Season's Titles Include "Christmas Cupid's Arrow," "A Wedding for Christmas," "Rent-an-Elf," "A Snow White Christmas," "Country Christmas Album" and "A Christmas in Royal Fashion"
WEST PALM BEACH, Fla., Nov. 08, 2018 (GLOBE NEWSWIRE) — The holiday season is a special time where traditions are celebrated and families come home to gather. And starting this November, ION Television will "Bring the Holidays Home" with the U.S. television premieres of six holiday movies. Following record audiences in 2017, ION will kick off its 10th holiday movie season on Sunday, November 25, and will air all-new movies and more than 25 returning favorites on weekends through Christmas Day.
Last year's holiday lineup delivered ION Television's highest household ratings ever, averaging 887,000 in primetime, while ranking #2 among networks airing holiday movies. ION's highest-rated movie, "A Prince for Christmas," averaged 1.2 million viewers.
"The holiday movie season has become a significant part of ION Television's programming strategy, and it continues to prove its value to both the network and our advertisers," said Brandon Burgess, Chairman and CEO of ION Media. "As a top-rated destination entering our 10th year of holiday movie offerings, we're excited to continue this festive tradition for our loyal viewers."
ION Television's holiday movie season begins on November 25, with the premiere of "Christmas Cupid's Arrow" starting at 9/8c PM. The following list includes ION's all-new movies for 2018, including their premiere dates and times. To see the full movie schedule, visit iontelevision.com.
"Christmas Cupid's Arrow" – Sunday, November 25, 9/8c PM
Cast: Elisabeth Harnois, Jonathan Togo, Chad Michael Collins, Sasha Jackson
Synopsis: Holly, a professor at a small college, has had a long history of finding the wrong guy. She's accomplished quite a bit in her life, but after her younger sister announces she is pregnant, Holly decides she is going to make an effort to meet Mr. Right. Meanwhile, David, another professor, is a single father, very smart and kind, but not the type that Holly takes notice of when the two are assigned to plan the Christmas Formal. At the insistence of her best friend, Holly signs up for the dating website "Cupid's Arrow," where she meets Josh, an attorney just hired by the school. He's everything she wants on the surface, but has little to say beyond his work and good looks. Josh and David were roommates in college, so Josh recruits David to write poetic messages in an attempt to win Holly over. Eventually, Holly notices that Josh's spoken words don't match the glowing, beautifully written texts and emails she's grown to adore. After confronting Josh, she begins to realize that the man she fell in love with may just be the one who wrote those words to her.
Produced by: Wonderfilm Media Corporation
"A Wedding for Christmas" – Sunday, December 2, 9/8c PM
Cast: Vivica A. Fox, Cristine Prosperi, Colton Little, Curtis McGann, Lesli Kay, William McNamara
Synopsis: Haley Foster built a big city life in Los Angeles as a top wedding planner at an elite and powerful company run by Ms. Reynolds. When her sister, Angela, insists on getting married Christmas Day on the tree farm in their old hometown of Truxton, Haley is resigned to make her sister's dreams come true and her parents happy. Returning to her hometown not only brings back fond memories, but also reunites Haley with Angela's childhood pal, Carter. Soon sparks begin to fly. Will Haley head back to the city where her new life lies, or will she tumble in love again with her old town and Carter?
Produced by: Hybrid Films
"Rent-an-Elf" – Saturday, December 8, 9/8c PM
Cast: Kim Shaw, Sean Patrick Thomas, Nicholle Tom, Yohance & Zakei Biagas-Bey, Debbi Morgan, Luke Jones
Synopsis: Type-A personality, Ava, owns "Rent-an-Elf," a business in which she sets up a memorable Christmas for busy families. This year, she's hired by the newly-single Liam and falls for him and his adorable son, Nathan. But, just as Ava thinks she's found her match, Liam's ex-wife returns, wanting to patch things up. Even though Ava decides to put Liam and Nathan's happiness above her own, she's still determined to give them the best Christmas ever, and maybe even hope for a Christmas miracle or two.
Produced by: The Asylum
"A Snow White Christmas" – Sunday, December 9, 9/8c PM
Cast: Carolyn Hennesy, Michelle Randolph, Liam McNeill, Colt Prattes, Richard Barnes
Synopsis: When Blanca Snow is faced with spending Christmas with her dastardly stepmother, Victoria, she attempts to fulfill her late father's wishes and create new memories as a family. However, Victoria plots to edge Blanca out of her father's inheritance and keep the money and his mansion, for herself. She plans to renovate the house by hiring a talented designer, Lucas Prince, but when he falls in love with Blanca, Victoria is jealous and outraged. With the help of her assistant, Zane, Victoria has Blanca hypnotized, so she will forget everyone and everything about her father's will. When Blanca wakes up in a quaint motor lodge out of town with severe amnesia, she receives the help of seven quirky friends, the Holly Jollies, to help her figure out her life. While attempting to regain her memory, she finds herself the object of affection to both house painter Hunter, and Lucas Prince. But, who can she trust? And will she finally remember her past, and stop Victoria from stealing everything her father built?
Produced by: MarVista Entertainment
"Country Christmas Album" – Saturday, December 15, 9/8c PM
Cast: Hannah Barefoot, Evan Gamble, Taylor Bedford, Alexander Kane, Kevin Crowley, Will Blagrove
Synopsis: After country music starlet Tess Stapleton's album sales keep dropping, her label forces her to record a Christmas album with ex-teen heartthrob and pop-star, Derek Copeland, in an attempt to resurrect each's career. Reluctantly, Tess agrees. At first, they appear to be polar opposites; clashing over song styles and irritated that they were forced together. However, to their combined surprise, as the album shapes up, they find themselves growing closer over their shared love of music. As they finish the album sparks begin to fly and love blooms just in time for Christmas.
Produced by: MarVista Entertainment
"A Christmas in Royal Fashion" – Sunday, December 16, 9/8c PM
Cast: Cindy Busby, Diarmaid Murtagh, Michael Paré
Synopsis: Kristin Cooper, a talented assistant for a global PR firm, is put in charge of the annual Christmas fashion show and auction for clothing entrepreneur, Mr. Carson. A handsome young royal, Prince Patrick, is dispatched by his father, the King of Edgemoor, to be the face of the family co-sponsored event. Upon his arrival to Beverly Hills, Patrick meets Kristin and is instantly smitten with her, mistakenly thinking she is actually her boss, Melanie. While Patrick and Kristin spend the Christmas season together in California, she wonders if Patrick would have still fallen for her if he knew she was an assistant, and not the boss.
Produced by: Hybrid Films
* Source: C3 Nielsen data, 2017 holiday movies