March 16, 2019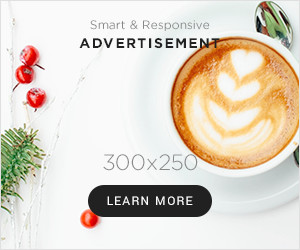 Last week the Signatech Alpine Matmut team arrived in Florida to begin its discovery of the Sebring International Raceway.
Following two days spent learning the Michelin tyres and the challenges posed by the atypical and bumpy legendary track, the n°36 Alpine A470 finished second in the three free-practice sessions prior to Nicolas Lapierre and Pierre Thiriet qualified third in LMP2 Thursday evening.
The race began in sweltering conditions Friday at 4pm. First in the car, Nicolas Lapierre held position before picking up a place on lap four with a classic overtake move at the inside of turn one.
Pierre Thiriet took over for his double stint. After some time in third place, the Frenchman regained his spot as the skies became more and more threatening.
After the first quarter of the race, an incident involving an LMP1 car caused a full-course yellow. The team chose to put André Negrão in the car just prior to the intervention of the safety car. Like Pierre Thiriet, the Brazilian drove a double stint before another full-course yellow in the aftermath of his stop.
While night fell over Sebring, it became clear the race would conclude once the eight-hour mark was reached. In parallel, Pierre Thiriet was back in action before leaving Nicolas Lapierre to go for it. His two stints and the next two of André Negrāo allowed the French squad to consolidate second place as the race entered the final hour.
It began to rain in the final 20 minutes and the team made the perfect call in switching to full wets. Nicolas Lapierre's efforts were annihilated by the incident involving Loïc Duval and the safety car period just until the chequered flag.
Second in LMP2 and fifth overall, the Alpine A470 made it six podiums in a row while claiming a second top five in the 2018-2019 Super Season.
Quotes
Philippe Sinault, Team principal Signatech Alpine Matmut
"This atypical weekend concludes with a strong result. Sebring is a unique circuit on the calendar with the bumps, the huge grip differences, its extremely hot climate and large temperature variations. Nicolas put in an excellent start before our main rival – the n°38 Jackie Chan DC Racing – hit troubles. This quickly changed the way we raced and we chose to limit our risks. Our strategy called for Pierre to go out relatively early and he did a great job in his double stint in such conditions. This allowed us to stay in the top two and he did a good job in the evening despite a dirtied windscreen caused by another car. In parallel, André and Nicolas gave it their all to keep the leaders in their sight just until the final drama. When it began, to rain, we made the right decision in going to full wets in contrast to our rivals who opted for intermediates. If not for the accident of the TDS and the end of the race behind the safety car, our gamble would have paid off, but this sixth straight podium underscores our consistency and are place among the favourites for the title!"
Nicolas Lapierre: "There are a lot of positives to take from this weekend, notably when it comes to strategy, the pit stops, the team's excellent adaptation to this unique track and the beginning of our partnership with Michelin. On the other hand, we might have lacked just a bit of performance in the cooler temperatures. I think we have identified the problem and we are ready to work on that aspect, but it was a strong weekend with this second place and our return to the top of the overall standings for the drivers."
André Negrão: "Right from the tests last weekend, we found several ways to be better in race conditions. Yet, we were not as good when it was colder, as was the case in qualifying. There was very little in it, but that does not detract from our result. We are still in contention in the Teams' standings and we have reclaimed the lead in the Drivers' classification. I am now looking forward to returning to Europe for our tests ahead of Spa and Le Mans."
Pierre Thiriet: "The beginning of the race was tough with the pace of our rivals. During the night, we tried to maintain the gap and we managed to do so before this final portion of the race where the team made the right call with the tyres to seal this excellent second place. It wasn't easy, especially for Nicolas who had to deal with the rain, but I want to congratulate the team for the fine job it has done during our two weeks in Sebring. The result is positive and promising as we head to the last two rounds of the season!"
Classifications
1000 Miles of Sebring – LMP2
1. Jackie Chan DC Racing n°37 239 laps
2. Signatech Alpine Matmut n°36 +27:421s
3. DragonSpeed n°31 + 2 tours
4. Larbre Competition n°50 + 5 laps
5. Racing Team Nederland n°29 + 9 laps
6. Jackie Chan DC Racing n°38 + 30 laps
NC. TDS Racing n°28
FIA Trophy LMP2 Drivers
1. Nicolas Lapierre / André Negrão / Pierre Thiriet – 125 points
2. Gabriel Aubry / Stéphane Richelmi / Ho-Pin Tung – 123 points
3. Jazeman Jaafar / Nabil Jeffri / Weiron Tan – 98 points
4. Roberto Gonzalez / Pastor Maldonado – 92 points
5. Erwin Creed / Romano Ricci – 61 points
FIA Trophy LMP2 Teams
1. Jackie Chan DC Racing n°37 – 130 points
2. Signatech Alpine Matmut n°36 – 125 points
3. Jackie Chan DC Racing n°38 – 123 points
4. DragonSpeed n°31 – 92 points
5. Larbre Competition n°50 – 61 points
6. Racing Team Nederland n°29 – 60 points
7. TDS Racing n°28 – 30 points