06 November 2018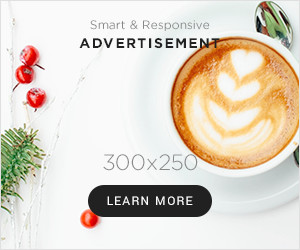 The LEGO Group announced today at the first China International Import Expo (CIIE) that it will launch its first elementary school STEAM* courses for Chinese students from next year, enabling local students to become active, collaborative learners and build 21st century skills.
The Danish family-owned business also announced that its first-ever sets inspired by traditional new year festivals will be available in China and Asia Pacific markets from 1 January 2019. Niels B. Christiansen, Chief Executive Officer of the LEGO Group, said: "As a mission-driven business, we are committed to inspiring and developing children through creative play and learning. We are excited to announce these major launches for China at the CIIE, and our commitment to this strategic growth market and goals to provide the creative LEGO® play experience to the hands of more Chinese children remain unchanged."
The elementary school STEAM courses are the result of close collaboration between East China Normal University Press (ECNUP), LEGO Education and Chinese STEAM experts to ensure it complements existing courses. LEGO Education products including Simple Machines Set, Creative Suitcase, Space and Airport Set and Creative LEGO Brick Set are used in the courses to support teaching in an inspiring, engaging and effective way. Scheduled for test in primary schools in Shanghai later this month, the STEAM courses with consist of student textbooks and teacher guidebooks. It is be officially available from April 2019.
Christiansen said: "We believe in the power of play to develop essential life-long skills to succeed in the 21st century. We are proud of the close collaborations with local educators as we combine our global experiences and the local insights together to ensure that our first STEAM courses for Chinese students can contribute to the Chinese society's growing needs of innovative talents with creative skills."

The new sets celebrate iconic new year traditions. Chinese New Year's Eve Dinner shows a Chinese family reuniting to celebrate the lunar new year in a traditional home. Often performed during Chinese New Year, Dragon Dance is a symbol of the Chinese culture and is believed to bring good luck to people. The Dragon Dance set features a team of dragon dancers, with a minifigure dressed as a cute pig celebrating the coming Chinese New Year of the Pig.
Christiansen said: "These sets are special. They are the first sets we've created to celebrate Lunar New Year and the first time we've made sets for a specific country or region. We hope they bring a lot of joy to children and the young at heart during new year."
China is a strategic growth market for the LEGO Group which has been engaging with Chinese children and parents with its system in play since 1983 when the LEGO sets were sold in China. Over the past 35 years, the LEGO Group has been building brand and geographic presence in the country. It has opened 47 LEGO branded stores in 16 cities and 157 LEGO Education centers in all provinces, municipalities and autonomous regions in China.

The LEGO Group is participating in the first CIIE with a 378-square-meter booth that showcases a large line-up of its toy and education products and curriculum. The booth also features play tables where visitors can use their imagination to build their own creations with the LEGO bricks which are celebrating its 60th anniversary this year.
CIIE is jointly sponsored by the Ministry of Commerce of China and the Municipal Government of Shanghai and held at the National Exhibition and Convention Center (Shanghai) from November 5 to 10. The LEGO Group also teamed up with Chinese stakeholders to organize two seminars focusing on "How Play in Education can Foster Creativity and Innovation" and "Responsible Marketing to Children in Digital Age" during the CIIE.

Other highlights of the LEGO Group booth include:
• A master piece mosaic made by 112,031 LEGO bricks featuring Jinbao, the mascot of the CIIE
• The first sustainable LEGO® bricks made from plant-based plastic sourced from sugarcane
• The new LEGO® Creator Expert Vestas® wind turbine
• Digital play experiences