Tuesday 5 March, Jakarta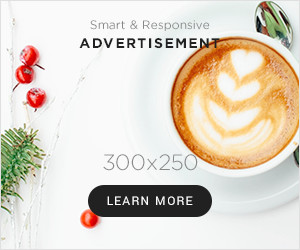 IQAir AirVisual brings together the most recent data on PM2.5[1] pollution from public monitoring sources to report the world air quality status in 2018, into an unprecedentedly detailed and timely global dataset, with a focus on data which has been published to citizens in real-time. These sources include government monitoring networks, as well as measurements from IQAir AirVisual air quality monitors operated by individuals, researchers and NGOs.
Air pollution levels remain dangerously high in many parts of the world. WHO data shows that 9 out of 10 people breathe air containing high levels of pollutants[2]. Outdoor air pollution alone presents the world's 4th leading contributing cause of early deaths, and these losses are estimated to burden the global economy with a staggering annual cost of $225 billion (USD)[3].
The new report shows:
Out of the over 3000 cities included, 64% exceeded the WHO's annual exposure guideline (10μg/m3) for fine particulate matter, also known as PM2.5. Every single one of measured cities with data in the Middle East and Africa exceeded this guideline, while 99% of cities in South Asia, 95% of cities in Southeast Asia and 89% of cities in East Asia also exceed this level. As many areas lack up-to-date public air quality information and are for this reason not represented in this report, the total number of cities exceeding the WHO PM2.5 threshold is expected to be far higher.
More public monitoring is needed in large parts of the world without access to this information. Real-time, public air quality information is essential not only to empower populations to respond to current conditions and protect human health, but also is a cornerstone in generating public awareness and driving action to combat air pollution in the long-term.
South Asia: Severe smog more common than understood, Delhi barely makes top 10
The new data reveals the true scale of South Asian air pollution crisis: out of 20 most polluted cities in the world, 18 are in India, Pakistan and Bangladesh. The data also exposes nine South Asian cities that are even worse than Delhi. India, Pakistan, Bangladesh are among the most polluted countries in 2018. The extent of air pollution levels in Pakistan has only recently been made publicly accessible through a community-driven network of air quality monitors established across the country.
Figure 1. Distribution of PM2.5 air quality monitoring stations included in this report in South Asia and Southeast Asia.
Blue dots indicate government stations. Red dots indicate data from independently operated air monitors. There are very few government stations in South Asia and Southeast Asia countries.
Indonesia has the fourth largest population in the world, but only have one government station in Jakarta nationwide, which is just online from May 2018. It leaves large population without proper information on the air they breathe every day.
In Thailand, government monitors have been concentrated mostly in Bangkok and the surrounding area. There are at least 10 national stations and more than 50 municipal stations operated in Bangkok, but they don't release to the public in real-time, sometimes malfunctioned.
Southeast Asia
Jakarta and Hanoi are Southeast Asia's two most polluted cities, while Samut Sakhon, a province near Bangkok, ranks third. With Beijing's air quality getting better, Jakarta risks overtaking China's famously polluted capital soon, as 2018 pollution levels in Jakarta were just approximately 12% lower than in Beijing. Three out of the five most polluted places are in Thailand.
China's skies remain gray but progress is impressive
Average concentrations in the cities in China fell by 12% from 2017 to 2018. Beijing ranks now as the 122nd most polluted city in the world, according to the AirVisual dataset, with PM2.5 levels falling more than 40% since 2013. If Beijing's PM2.5 concentration had stayed at 2013 level, the city would rank as the 21st on the list in 2018.
South Korea stands out among OECD
Among OECD countries, Japan has 1010 stations included in the ranking, which is the highest number of any country/region in the report, followed by USA and South Korea. South Korea has 44 cities in the top 100 most polluted cities in OECD countries in 2018 and 43 cities in 2017 respectively. Among OECD countries, Korea is among the countries suffered from air pollution the most. In our dataset, there is a slight improvement, which is an approximately 5% decrease in the yearly mean from 2017 to 2018.
Air quality crisis in Western Balkans and Turkey
10 cities in the Western Balkans – Bosnia Herzegovina, Macedonia and Kosovo – and four in Turkey have PM2.5 levels more than 3 times the WHO guidelines. 8 cities in the Balkans are among the world's most polluted 10%, out of all the cities with data.
Impact of PM2.5 pollution on health
Exposure to PM2.5 pollution increases the risk of diseases such as lung cancer, stroke, heart attack and respiratory diseases, including asthma symptoms. On average, global life expectancy is lowered by 1.8 years due to air pollution – in other words, if everyone had clean air, we would live on average 1.8 years longer[4].
For example, for children living in Beijing, Jakarta and Hanoi, air pollution increases risk of death from respiratory infections by 40% and asthma attacks by 20%[5]. For adults, the risk of lung cancer increases by 25-30% and the risk of stroke doubles.[6]
Table 1. World and regional top 20 most PM2.5 polluted cities in 2018
Rank
World
Southern Asia
South-eastern Asia
Country/region
city
2018 avg.
Country/region
city
2018 avg.
Country/region
city
2018 avg.
1
India
Gurugram
135.8
India
Gurugram
135.8
Indonesia
Jakarta
45.3
2
India
Ghaziabad
135.2
India
Ghaziabad
135.2
Vietnam
Hanoi
40.8
3
Pakistan
Faisalabad
130.4
Pakistan
Faisalabad
130.4
Thailand
Samut Sakhon
39.8
4
India
Faridabad
129.1
India
Faridabad
129.1
Thailand
Nakhon Ratchasima
37.6
5
India
Bhiwadi
125.4
India
Bhiwadi
125.4
Thailand
Tha bo
37.2
6
India
Noida
123.6
India
Noida
123.6
Thailand
Saraburi
32.6
7
India
Patna
119.7
India
Patna
119.7
Philippines
Meycauyan City
32.4
8
China
Hotan
116.0
India
Lucknow
115.7
Thailand
Samut Prakan
32.2
9
India
Lucknow
115.7
Pakistan
Lahore
114.9
Thailand
Ratchaburi
32.2
10
Pakistan
Lahore
114.9
India
Delhi
113.5
Thailand
Mae Sot
32.2
11
India
Delhi
113.5
India
Jodhpur
113.4
Philippines
Caloocan
31.4
12
India
Jodhpur
113.4
India
Muzaffarpur
110.3
Thailand
Si Maha Phot
30.9
13
India
Muzaffarpur
110.3
India
Varanasi
105.3
Thailand
Pai
29.4
14
India
Varanasi
105.3
India
Moradabad
104.9
Thailand
Chon Buri
27.3
15
India
Moradabad
104.9
India
Agra
104.8
Vietnam
Ho Chi Minh City
26.9
16
India
Agra
104.8
Bangladesh
Dhaka
97.1
Thailand
Chiang Dao
26.1
17
Bangladesh
Dhaka
97.1
India
Gaya
96.6
Philippines
Pasay
25.2
18
India
Gaya
96.6
India
Jind
91.6
Thailand
Bangkok
25.2
19
China
Kashgar
95.7
India
Kanpur
88.2
Thailand
Kanchanaburi
24.9
20
India
Jind
91.6
India
Singrauli
86.8
Thailand
Chiang Mai
24.5
Rank
Eastern Asia
Balkans and Turkey
Country/region
city
2018 avg.
Country/region
city
2018 avg.
1
China
Hotan
116.0
Bosnia Herzegovina
Lukavac
55.6
2
China
Kashgar
95.7
Bosnia Herzegovina
Zivinice
54.0
3
China
Xingtai Shi
76.7
Bosnia Herzegovina
Gracanica
48.4
4
China
Shijiazhuang
76.7
Macedonia
Tetovo
44.6
5
China
Aksu
74.1
Turkey
Kazimkarabekir
42.7
6
China
Handan
74.0
Bosnia Herzegovina
Sarajevo
38.4
7
China
Anyang
72.9
Turkey
Kesan
38.3
8
China
Baoding
70.7
Macedonia
Kumanovo
37.2
9
China
Linfen
68.2
Macedonia
Bitola
36.3
10
China
Wujiaqu
67.8
Bosnia Herzegovina
Tuzla
35.9
11
China
Xianyang
67.8
Macedonia
Skopje
34.0
12
China
Jiaozuo
66.9
Turkey
Amasya
34.0
13
China
Hengshui Shi
65.7
Kosovo
Pristina
30.4
14
China
Xuzhou
65.5
Turkey
Pinarhisar
30.0
15
China
Cangzhou Shi
65.2
Turkey
Erzincan
28.9
16
China
Pingdingshan
65.1
Turkey
Bursa
28.4
17
China
Kaifeng
64.6
Bulgaria
Sofia
28.2
18
China
Xuchang
64.2
Romania
Iasi
27.0
19
China
Zhengzhou
64.1
Croatia
Slavonski Brod
26.0
20
China
Tangshan
63.5
Turkey
Corum
24.8
Graphic assets and data credits
Graphic assets and data credits related to the ranking such as maps, can be found at: https://drive.google.com/drive/folders/1ucxnG2KUWmtmHONIEoFEXMhP54MjJJ5G?usp=sharing
[1] While the global health impacts of air pollution are dominated by PM2.5, there are other air pollutants like ultrafine particles, nitrogen dioxide and ozone that pose severe health risks. Looking at PM2.5 only does not give a complete picture of air quality and health risks in some regions with relatively low PM2.5 levels.
[2] https://www.who.int/news-room/detail/02-05-2018-9-out-of-10-people-worldwide-breathe-polluted-air-but-more-countries-are-taking-action
[3] http://www.worldbank.org/en/news/press-release/2016/09/08/air-pollution-deaths-cost-global-economy-225-billion
[4] https://aqli.epic.uchicago.edu/pollution-facts/
[5] Based on concentration-response relationship recommended by WHO http://www.euro.who.int/en/health-topics/environment-and-health/air-quality/publications/2013/health-risks-of-air-pollution-in-europe-hrapie-project.-recommendations-for-concentrationresponse-functions-for-costbenefit-analysis-of-particulate-matter,-ozone-and-nitrogen-dioxide
[6] Calculated from AirVisual concentration data using the Global Burden of Disease risk model for PM2.5: http://ghdx.healthdata.org/record/global-burden-disease-study-2010-gbd-2010-ambient-air-pollution-risk-model-1990-2010