Washington, D.C., December 4, 2018—The World Bank (International Bank for Reconstruction and Development, IBRD, rated Aaa/AAA) today launched Sustainable Development Bonds linked to the Solactive Human Capital World MV Index. The five-year bonds will be denominated in U.S. dollars and offered to Italian retail investors.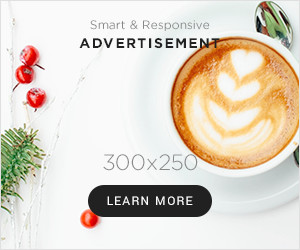 Proceeds of the bonds will support the financing of World Bank activities aimed at eradicating poverty and promoting shared prosperity. The issuance highlights the importance of human capital, a key driver of economic growth.
The bond is linked to the Solactive Human Capital World MV Index, which selects companies based on two key factors: fair work (including diversity, responsible labor relations, fair remuneration, and safe working conditions) and societal development (including human rights, fair taxes, and responsible supply chain).
Following the placement phase, from 3rd to 20th December, the bonds will be listed on the Mercato Obbligazionario Telematico (MOT) of Borsa Italiana, where they will be traded on a continuous basis. BNP Paribas will provide liquidity as market maker. The minimum purchase amount is USD 2,000.
Michele Montefiori, Senior Financial Officer, World Bank Treasury, said: "We are pleased to launch Sustainable Development Bonds to highlight the importance of investing in human capital. The bonds are part of the World Bank's strategy of developing new solutions that offer a sound investment proposition while also creating social value. We hope these bonds will expand our strong partnership with Italian investors as we strive to create a better future for all."
Claudia Vacanti, Head of Products Department of Banca Generali, said: "We have decided to join this initiative able to align financial and sustainability goals, also because sustainability is a crucial topic for Banca Generali, increasingly gaining traction among our clients".
Priscilla Todaro, Head of External Distribution Sales, BNP Paribas Global Markets, said: "We are very satisfied with this issuance, as we have managed to connect return to human capital development. The potential return of 4% per annum, combined with the safety provided by a triple-A issuer such as the World Bank, makes this bond an attractive product for investors."
The World Bank raises funds in the international capital markets to support the financing of sustainable development projects in borrowing member countries. These projects focus on poverty reduction and equitable and shared growth across a range of sectors including education, healthcare, agriculture, food security, and essential infrastructure. World Bank Sustainable Development Bonds provide investors with an opportunity to support member countries in achieving their development goals.
The World Bank recently announced the Human Capital Project, an ambitious effort to accelerate more and better investments in people, to create a world in which all children arrive in school well-nourished and ready to learn; can expect to learn in the classroom; and are able to enter the job market as healthy, skilled and productive adults.