Bengaluru, September 23 (Karnataka News):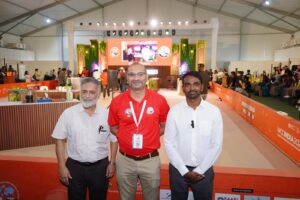 The 5th World Coffee Conference-2023 has been organized from September 25 to 28 at Bangalore Palace in collaboration with the Ministry of Commerce and Industry of the Government of India, the Government of Karnataka and the coffee industry, said Dr. KG Jagadish said.
Speaking at a press conference held at Bangalore Palace today about the preliminary preparations for the 5th World Coffee Conference-2023, he said that Piyush Goyal, the Minister of Commerce and Industry of the Government of India, will inaugurate it on September 25.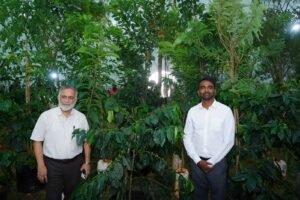 The 5th World Coffee Conference will be held in Bangalore, India for the first time in Asia. This four-day coffee conference will cover 30,000 square meters and is expected to be attended by more than 80 countries including more than 2,400 delegates, 117 speakers, 208 exhibitors and more than 10,000 visitors and 300 meetings.
Speakers and members of the coffee community will discuss the topic "Circular Economy and Sustainability through Regenerative Agriculture". ICO national representatives, coffee growers, coffee roasters, coffee curers, cafe owners, coffee nations, policy makers, start-ups, R&D and students will participate in this conference, he said.
A dome-shaped structure has been designed with a coffee museum and an exhibition of coffee plantations of the Western Ghats, which will be an attraction for all the participants. He said that the visiting global participants would be especially made aware of the unique characteristics of India's shade-grown coffees.
The conference will showcase India's various coffee varieties to discuss, build a sustainable coffee industry from seed to cup.
The 4-day conference will include engaging sessions, coffee tastings, competitions, panel discussions and an exhibition showcasing the latest coffee products and services. In line with India's commitment to the global coffee industry, the event will raise awareness, promote partnerships and celebrate the world of coffee, he said.