12 July 2018, Sofia, Bulgaria:
PBT EU has partnered with Italy's IT Pros Subtitles® to create the first remote online course for translators to learn subtitling skills based on SubtitleNEXT as one of other key software packages. The initial training module with SubtitleNEXT and other brands, went ahead earlier this month run by IT Pros' most experienced subtitler Monica Paolillo who trained a group of translation professionals to master the software.
IT Pros has vast creative experience working with a number of VOD and online content providers, filmmakers, directors, post-production studios, and larger subtitling companies. The company's extensive experience in specialist translation has also made the IT Pros team the perfect partner for corporate and training materials covering an exhaustive list of skills and services, some of which include multilingual subtitling, SDH subtitling, AV and subtitle translation services by certified experienced linguists for use in subtitling, dubbing or voiceover, as well as subtitle permanent embedding into HD digital files and blurays.
With global demand for quality localised content at an all-time high for TV, streaming sites, social media and other platforms, the timing for the SubtitleNEXT course is pertinent. The course embraces the immense challenges facing the localization market and offers proactive and exciting opportunities to the next generation of subtitling professionals via practical hands-on commercial training that helps professionals excel.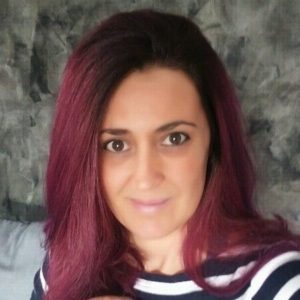 COO and managing partner of PBT EU, Ivanka Vassileva states, "We are thrilled that SubtitleNEXT qualified for IT Pros Subtitles' course among other solutions that they also support, and we see this as a great compliment for our brand. We are delighted to have someone of Monica Paolillo's stature and expertise supporting us with our first SubtitleNEXT educational programme. In addition to approaching localization companies, we're also currently in negotiations with various universities, including many that are UK-based, to introduce SubtitleNEXT into their curriculums. Our training incentive equips students to be market-ready and prepares them to face commercial aspects that include adhering to stringent broadcasting standards and international subtitling guidelines."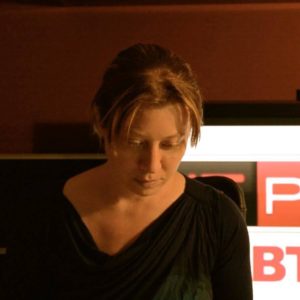 Monica Paolillo at IT Pros Subtitles® notes, "Subtitling is a creative task that requires both language and technical skills and it is hard work. Poor subtitling is the quickest way to waste all the hard work and money invested in a production and that's why training is so important, especially in Italy where the courses available in this particular industry are usually below standard, and the general public has very little awareness of what subtitling is actually about and what it takes to be a subtitler. You see so much talent going to waste with top quality translators having to give up joining the subtitling sector because they simply don't know how to use subtitling software and they haven't been trained in the subtitling guidelines (syntax division, reading speed limits, minimum and maximum exposure, character limits, working around shot changes and more)."
Monica adds further, "The industry is literally hungry for such talented individuals and it's such a pity to see them having to move away from it. I am therefore very proud to play a part in such a positive educational scheme using SubtitleNEXT. It does make the hard work enjoyable. This course sets a great example of how applications like SubtitleNEXT can be applied in a business case scenario within a fast-paced high-pressure area that's been experiencing rapid growth both in the context of the leading streaming content providers and in the more corporate-oriented key social media sites such as You Tube, Twitter, Facebook, as well as other popular platforms that still demand complex multilingual cross-cultural on-screen titles, captioning and subtitling."
"What I like about SubtitleNEXT is that, once you've gone through the necessary learning curve, it has potential to do exactly what you want it to do, responding to your own commands and keyboard shortcuts, tailoring your subtitler experience throughout the process, offering "nice-to-have" customisation features that do contribute to making your hard work enjoyable."Monica confirms, adding "For example, you can decide that if one day it's "raining cats and dogs" outside, your screen will still shine bright with catchy colours and styles. It also simplifies processes throughout the entire production chain. A system that can help you quickly deliver quality work to your client, that's also precise and pleasant to work with, is absolutely welcome. Full marks to you, SubtitleNEXT. I'd encourage all professionals to get up to speed with it as it is a great tool for our profession."
Monica quotes Henrik Gottlieb who summed up the art of being a subtitler: – "Due to the complex, 'diagonal' nature of subtitling, the subtitler must possess the musical ears of an interpreter, the stylistic sensitivity of a literary translator, the visual acuteness of a film cutter, and the aesthetic sense of a book designer." –
"With that in mind, owning a tool such as SubtitleNEXT will make a difference and help you express these very talents in the most effective and professional way." Monica affirms.