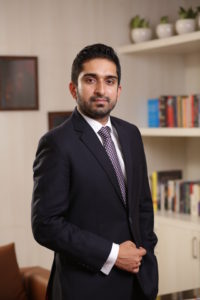 Mr. Sahil Vachani, MD & CEO, Max Ventures & Industries Ltd. (MaxVIL)
The year 2019 was really encouraging for the commercial real estate sector with absorption of around 46 million sq. ft. in the office segment. 2020 had started on an equally promising note. But the pandemic and resultant restrictions and lockdown, albeit necessary, diminished the sentiment.
However, various measures announced by the Government along with steps taken by developers and the industry, the worst seems to be over. In the last couple of months, the office space leasing has gathered momentum and will likely continue to gain traction in 2021.
With organizations and institutions providing prime importance to safety, health and hygiene, the demand for Grade A office is anticipated to pick up. Occupiers are likely to prefer developer leased offices as it gives them comfort about hygiene norms being implemented with rigor. A section of the prospective tenants will prefer to add ready-to-occupy, flexible workplaces to their office space requirements, to keep the capex low and provide employees options of working from anywhere.
The gaining popularity of instruments like REITs will boost the demand for top-notch offices complexes as an asset class, during 2021 and ahead.
……………………………………………………………………………………………………………………………………………………………….
Mr. Amit Raj Jain, Head of Sales, BPTP Ltd.
The year 2020 can easily be divided into two halves. At the beginning of the year, there were initial indications of a revival in the economy. But, due to pandemic and subsequent lock down meant that the first half of the year was a near wash out.
However, with adoption of new technologies, near all time low-interest rates, right pricing, customized payment plans, sales started picking up in the second half of the year. The momentum continued during the festive season as well. Due to the pent-up demand for housing across the country, it is expected that 2021 will turn out to be a brilliant year both segments i.e. ready to move in inventory and new launches.
…
……………………………………………………………………………………………………………………………………………………………..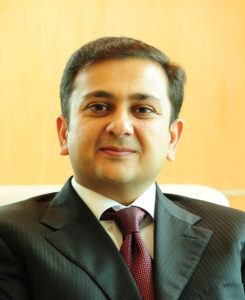 Parag Munot, Managing Director, Kalpataru Limited

We are witnessing upturn in buyer sentiment on the back of historic low interest rates and various enabling initiatives by the state and central governments. However, additional measures such as raising the income tax deduction ceiling on home loan interest should be considered to boost demand further, as rebound of realty is a critical factor in aiding overall economic recovery. The sector will also see consolidation as demand converges on quality realty from reputed developers with a track record of time bound delivery.
…………………………………………………………………………………………………………………………………………………………….
Kanika Gupta Shori, COO and Co-Founder, Square Yards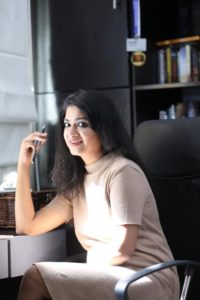 2020 was a year of surprises for the real estate sector in terms of demand for homes. The sector came out of a nationwide lockdown with its housing sales falling over 80% in Q1 & Q2 2020, as compared to the same period last fiscal year. Realtors off-loaded surplus inventory with price corrections, attractive pre-payment plans and offers which along with proactive government initiatives, stamp duty cuts, and historically low interest rates translated into spectacular Q3 property sales, with affordable housing calling the shots, and most tier 1 markets touching 90% of pre-covid sales figures.
The property sector expects healthy demand in 2021 with people most likely to continue considering it as the safest investment option. Mid-segment housing in the price range of Rs 80-1.5 crores in Mumbai and Rs 40-80Lin other cities, will witness highest demand as people will look to invest in well-planned and spacious homes. Lower property rates and interest rates will pull more people towards affordable housing, provided the realty sector ramps up the supply with strategized offloading of surplus inventory and launch of multiple new projects.  The whiff of the vaccine and expected positive economic growth to the tune of 6.5% will help maintain positive stance among buyers. Tier II & Tier III cities can witness increased residential development as liquidity issues will evaporate with heightened demand for homes including rentals. Extension of lower interest rates, stamp duty waivers, construction premiums; and continuation of employment of RBI instruments will give rise to a new phase in residential growth.
NOTE; All opinions expressed are those of the authors.